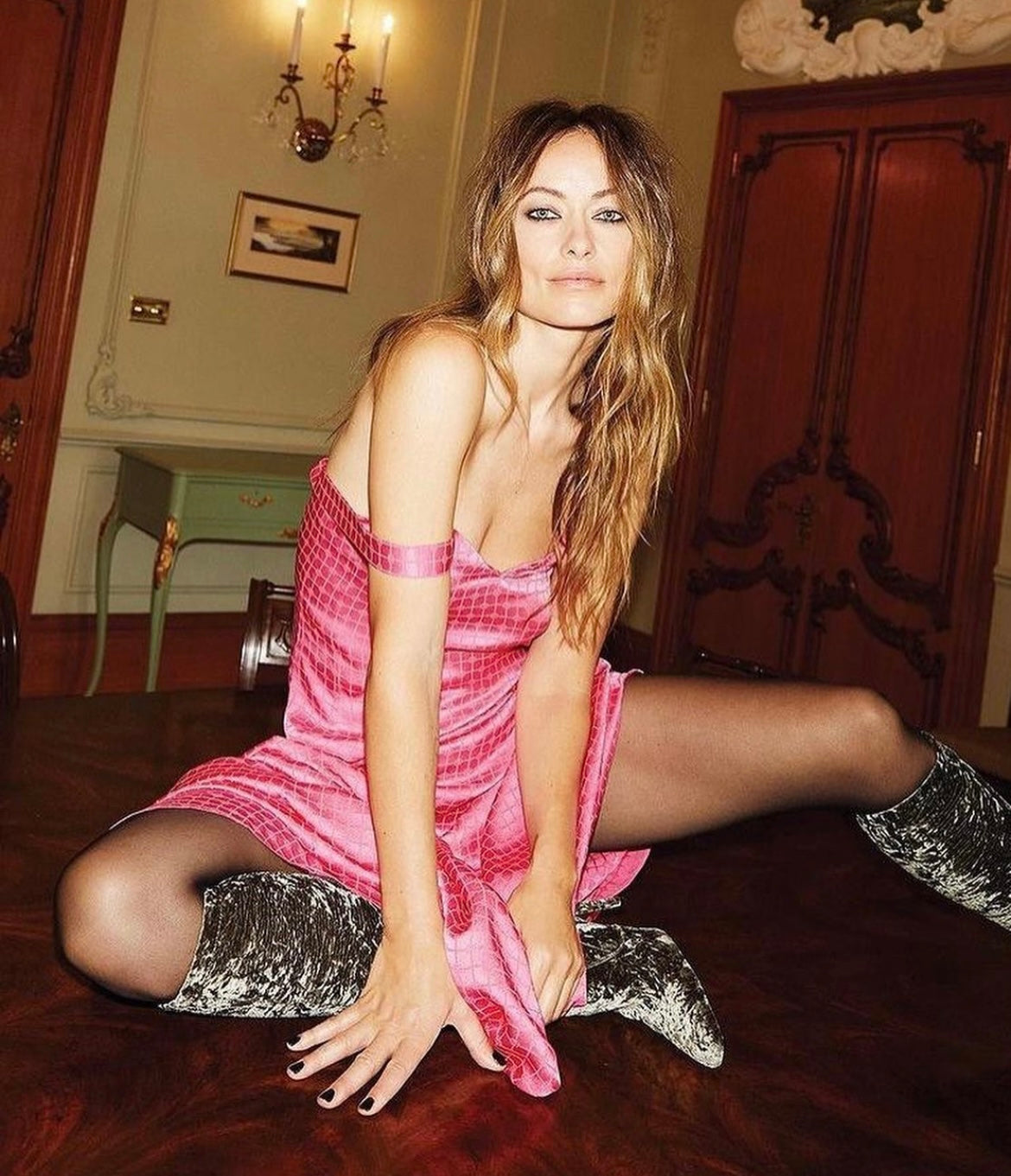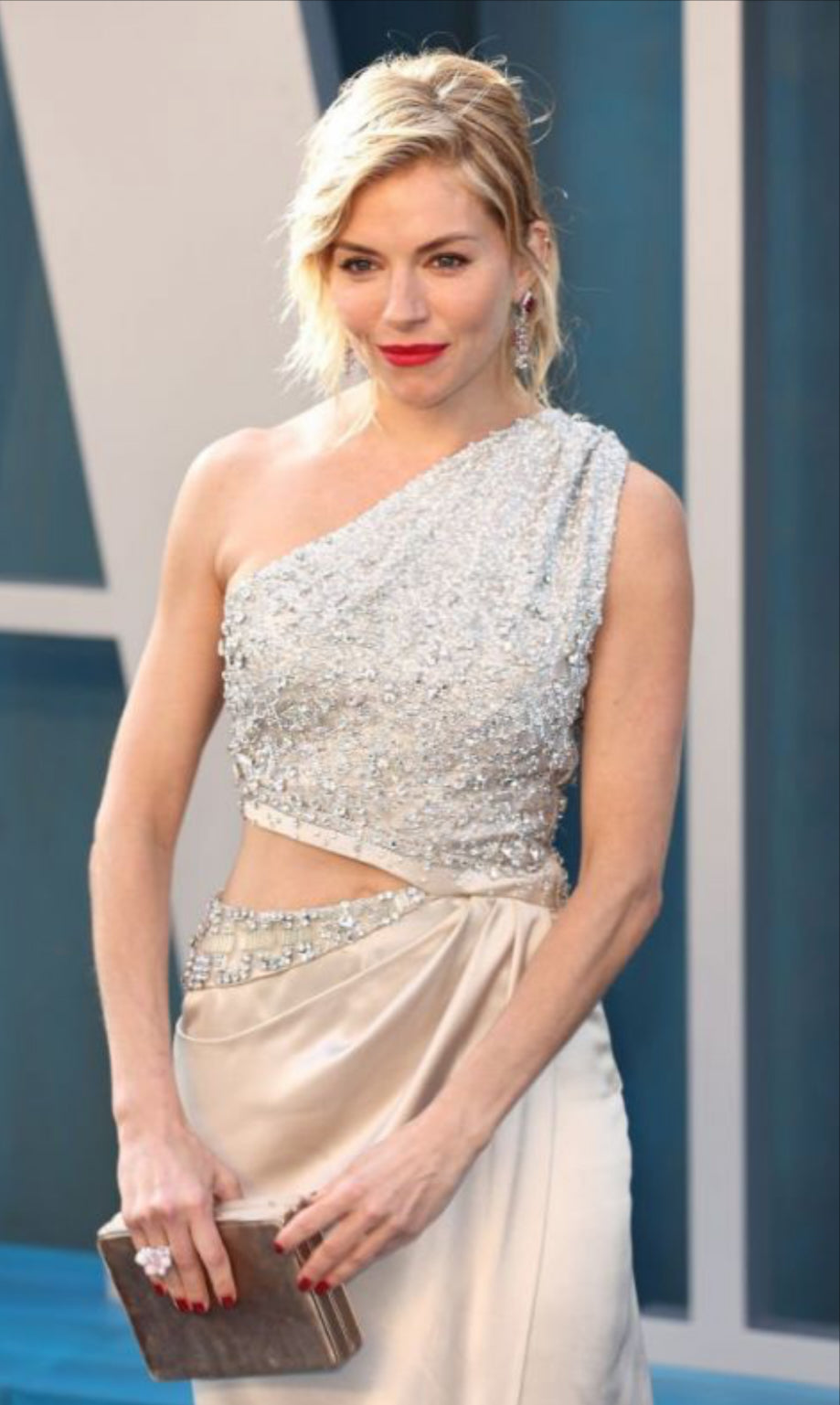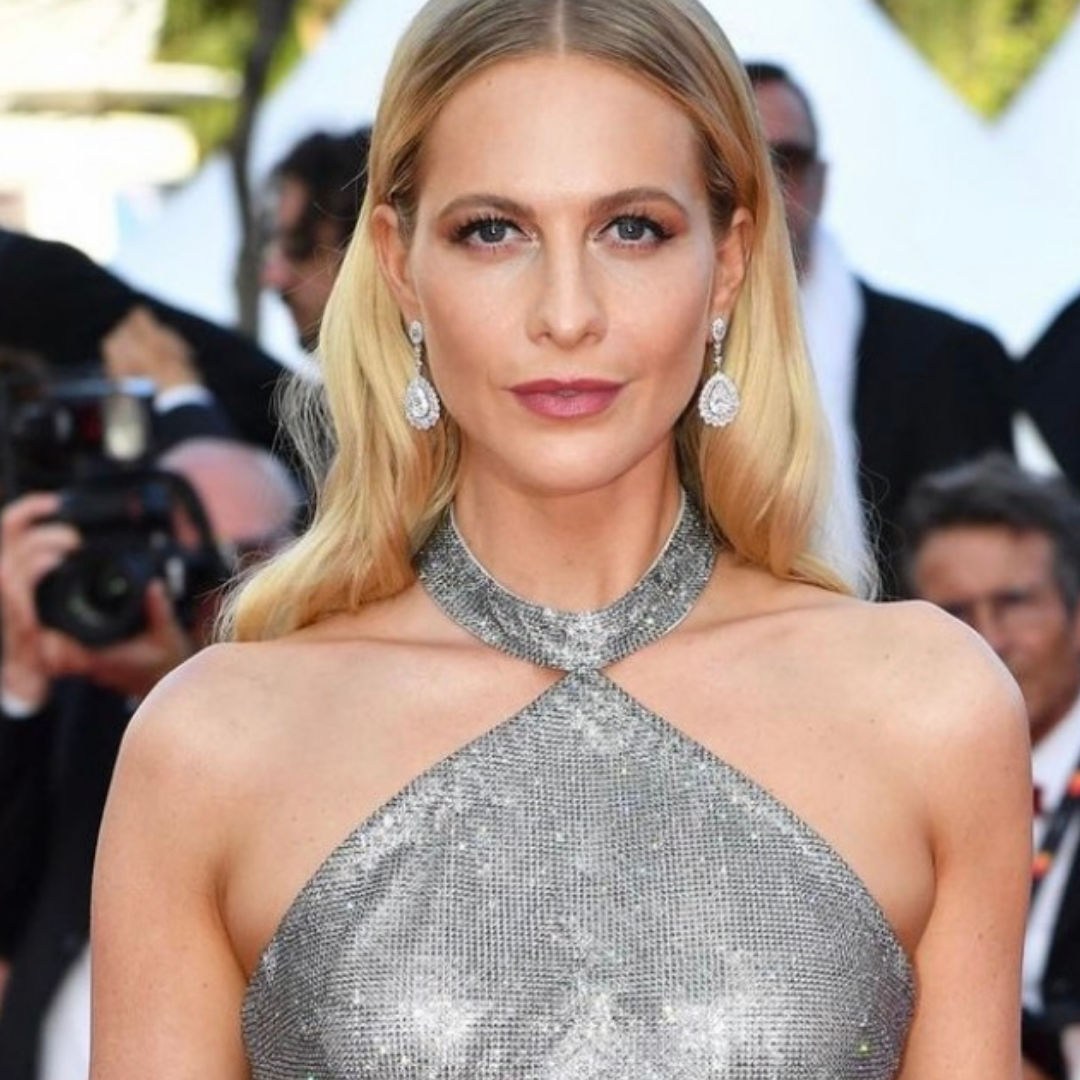 #KICHIGLOW #KICHIGIRLS
Our Facials are no-nonsense, results-driven treatments with award-winning technology, designed by one of the most innovative aestheticians in the business, Natasha Clancy and loved by the likes of Sienna Miller, Olivia Wilde, Iris Law and Poppy Delevingne.
LIFT, TIGHTEN, SCULPT, RESURFACE 
TREATMENTS WITH OUR FOUNDER NATASHA CLANCY
WHICH FACIAL?
BEST FACIAL FOR ACNE:

The Baby Face! We recommend booking a package of 4-6 treatmnets. Our thulium laser combats acne scars and active acne.
Best Facial for pigmentation:

Baby Face! Our thulium laser facial targets sun damage, pigmentaion, PIH scarring and more.
BEST FOR AGEING;

The Baby Face! This treatment completely resurfaces the skin for a youthful complexion while simultaneously stimulating collagen. We aim to increase levels at every session. The higher the level, the more collagen is stimulated, resulting in tighter, firmer skin.

The Signature is a maintenance facial to top up collagen, working through every layer of the skin.
Best for a glow:

For a quick glow, KICHI Glaze, Flawless, Signature are our go-to.

For a mega long lasting glow, choose our Baby Face Facial. Booking a facial for an event? We recommend booking 7-10 days prior, as the Baby Face glow pops on day 10.
Best for sagging skin:

Monthly Flawless Facials or Signature.

However, it would be best to book a package of our Genius Lift treatment at KICHI.

*Please note, this treatment has a few days downtime.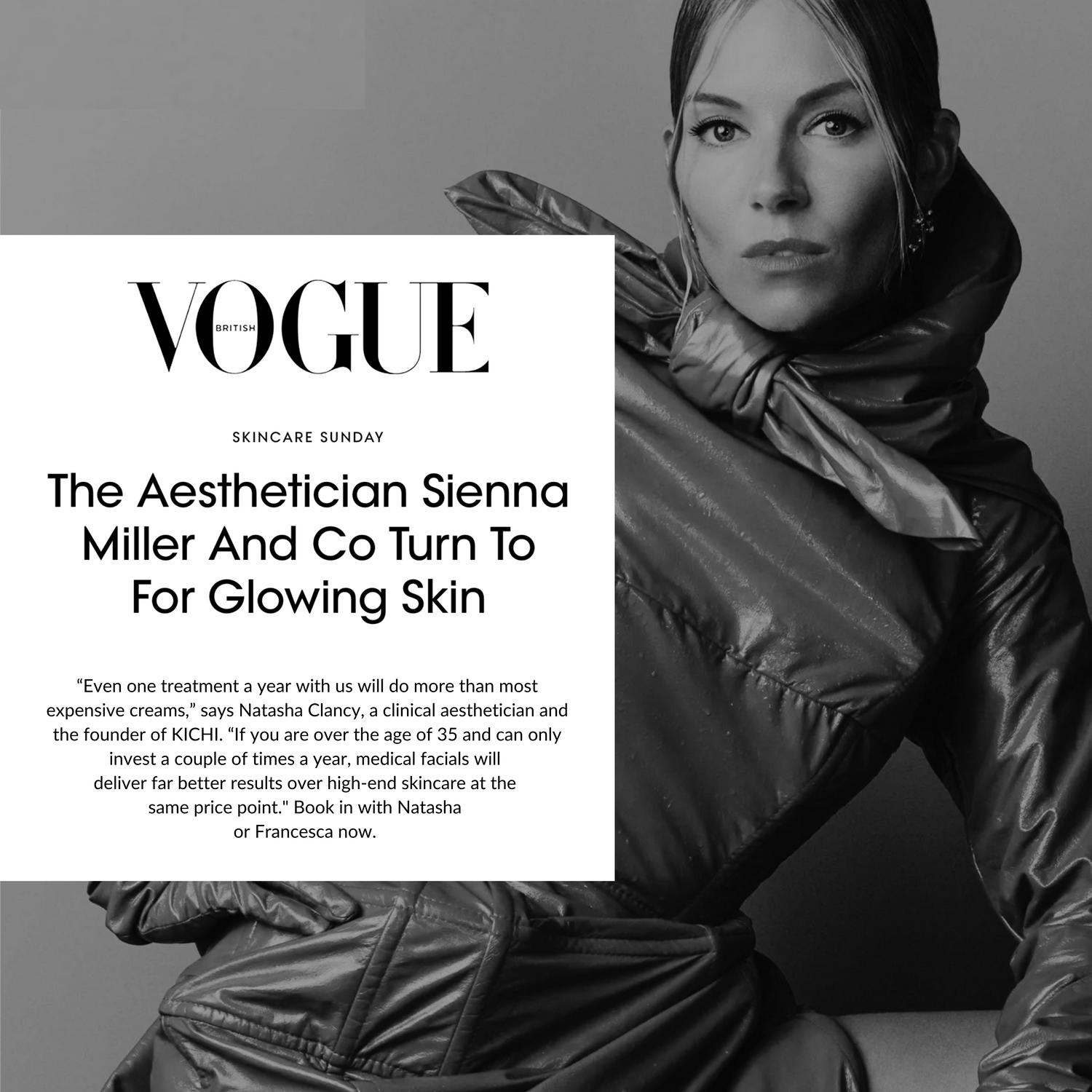 BRITISH VOGUE
"Even one treatment a year with me will do more than most expensive creams," says Natasha Clancy, a clinical aesthetician and the founder of Kichi. "If you are over the age of 35 and can only invest a couple of times a year, medical facials will deliver far better results over high-end skincare at the same price point. If you can afford both, fine, but most people can't and that's where they are getting it wrong."
FLAWLESS FACIAL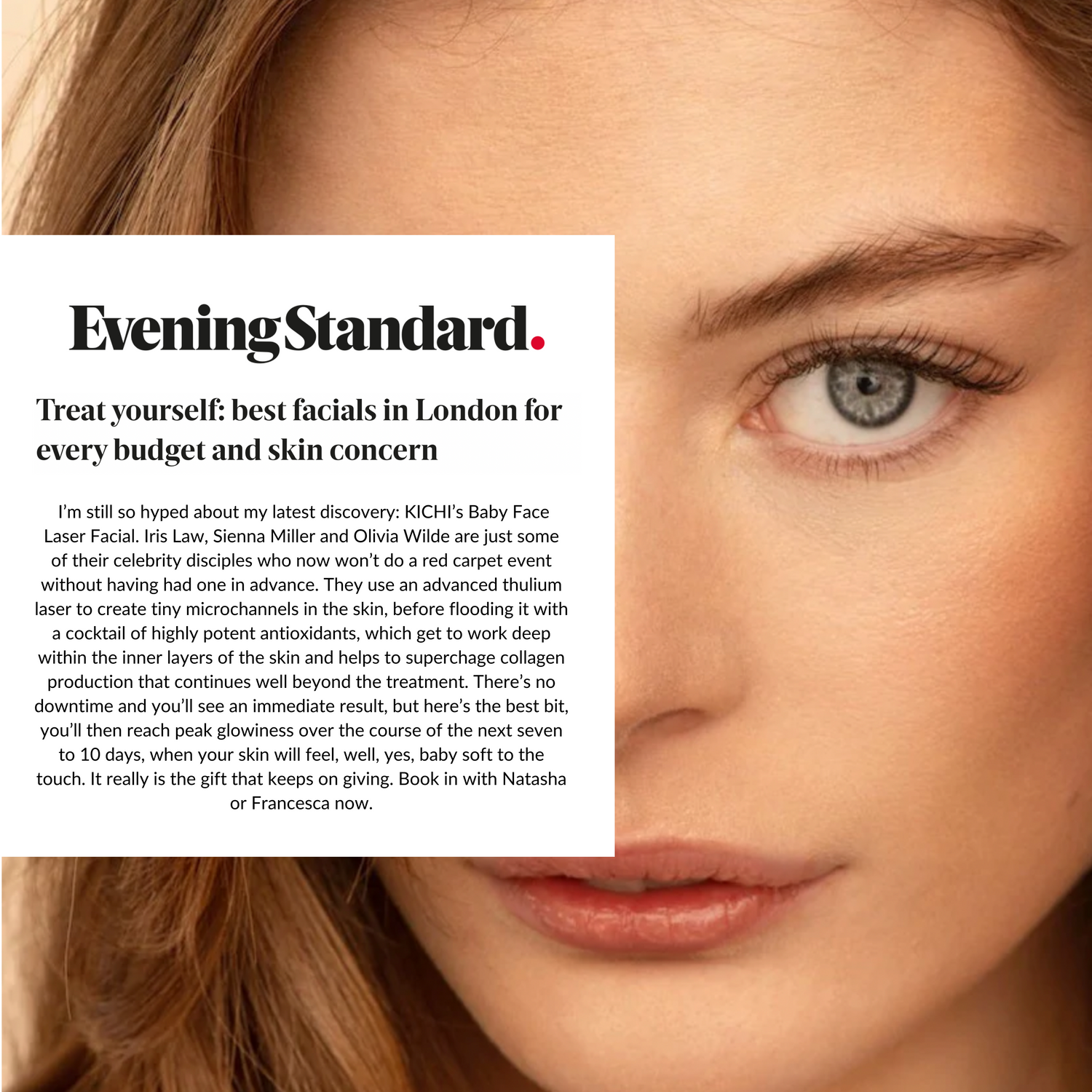 Evening Standard
"It's rare in the beauty industry to stumble across something so good that it gets you giddy. That's why I'm so hyped about my latest discovery Natasha Clancy's Baby Face Laser Facial."
BABY FACE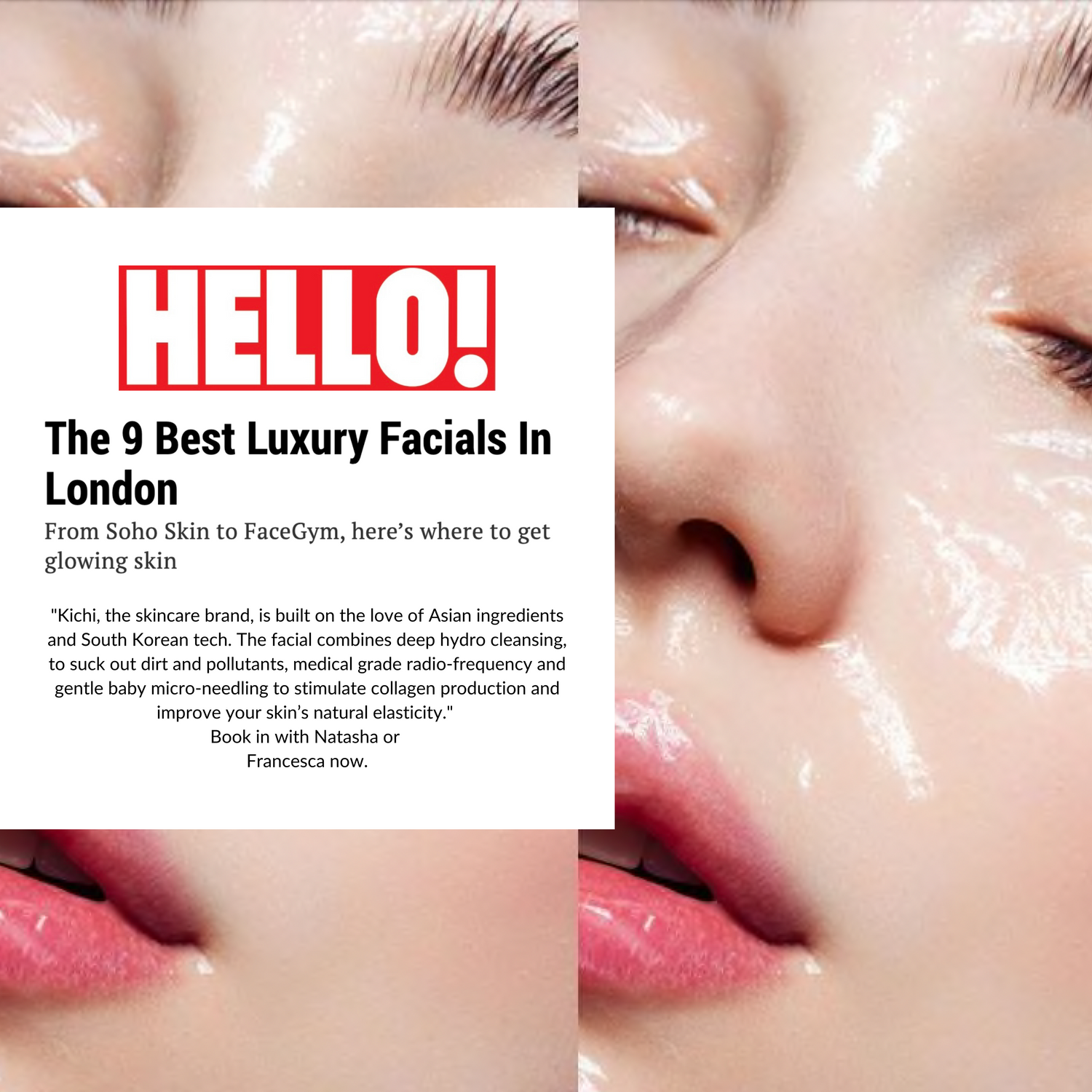 Seen In Hello
"Even one treatment a year with me will do more than most expensive creams," says Natasha Clancy, a clinical aesthetician and the founder of Kichi. "If you are over the age of 35 and can only invest a couple of times a year, medical facials will deliver far better results over high-end skincare at the same price point. If you can afford both, fine, but most people can't and that's where they are getting it wrong."
SIGNATURE FACIAL
Testimonials
"Wow! My skin has never looked so good!"

Emma Kay

"Honestly Natasha, I think I'm ageing backwards" The Baby Face is amazing!

Melanie Smith

"Thank you Kichi, I look 10 years younger! I'm so pleased with the results. I will be recommending to everyone. "

Cathy Ganton

"Outstanding results yet again"

Lucy Taylor